Equifax data breach snares 100,000 Canadians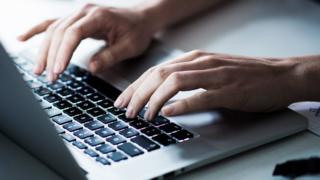 About 100,000 Canadians may have been caught up in the Equifax data breach, the company said on Tuesday.
Personal data on up to 143 million Americans and about 400,000 Britons was also stolen from the credit-report giant between mid-May and July.
At first, only US customers were thought to be affected when the hack was made public earlier in September.
The chief information officer and chief security officer have both stood down, and authorities are investigating.
"While our investigation is ongoing and this information may change, at this point, we believe that the incident involves potential access to the personal information of approximately 100,000 Canadian consumers," Equifax said in a statement.
Social security numbers, birth dates, addresses and driving licence numbers for up to 143 million Americans were exposed, the Atlanta-based firm had earlier confirmed.
Credit card numbers for about 209,000 Americans and "certain dispute documents with personal identifying information" for some 182,000 Americans were also accessed by the hackers, it added.
It is unclear what information was taken from Canadians. The company has offered free credit monitoring services to all affected.
Canada's privacy commissioner, meanwhile, has launched an investigation.
Lenders use data amassed by firms like Equifax to assess the credit worthiness of customers seeking to acquire houses, cars and credit cards.