Ex-policeman Michael Slager jailed for shooting Walter Scott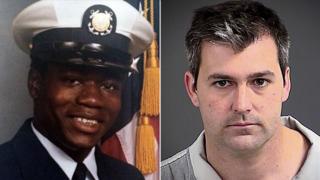 A former South Carolina police officer has been sentenced to 20 years in prison for fatally shooting an unarmed African-American motorist.
Michael Slager committed second-degree murder when he shot Walter Scott in the back as he fled arrest after a traffic stop, a judge ruled on Thursday.
"I forgive you," relatives of Scott told Slager in court, as they spoke about how the death impacted them.
A bystander recorded mobile phone video of the April 2015 shooting death.