Turpin: Shackled California siblings 'victims of torture'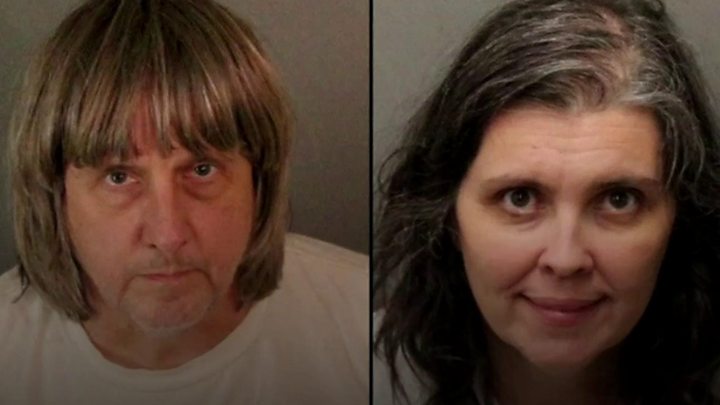 Police say 13 siblings, some of them shackled, who were found malnourished in a California home were victims of torture.
Riverside County Sheriff's office said the mother was "perplexed" when officers came to rescue the children.
Investigators said they had had no previous contacts with the couple, David and Louise Turpin.
The 17-year-old daughter escaped the home in Perris from a window on Sunday and alerted police.
The 'happy family' charged with torture
The teenager was so emaciated that officials said she looked only 10 years old.
Police chief Captain Gregg Fellows told a news conference on Tuesday that three of the children were found shackled inside the home during the raid.
Capt Fellows said: "Some of our staff described that there was a very foul smell inside the residence.
"It was extremely dirty and as we reported previously many of the children were malnourished.
Mr Turpin, 57, and Mrs Turpin, 49, have been held on charges of torture and child endangerment.
Asked to say more about the torture allegation, Capt Fellows said: "If you can imagine being 17 years old and appearing to be a 10 year old, being chained to a bed and being malnourished and injuries associated with that I would call that torture."