France arrests over Charlie Hebdo and supermarket attacks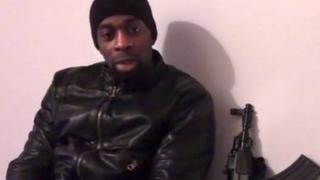 French police have made 10 arrests in connection to the attacks on the Charlie Hebdo offices and a kosher supermarket in Paris in January 2015.
Those held are suspected of supplying arms to Amedy Coulibaly, said French broadcaster BFMTV.
He killed a policewoman and four people he took hostage inside the supermarket.
Police have linked Coulibaly, who died in a shootout with police, with the attacks on the Charlie Hebdo offices in the days prior.
He is said to have demanded the release of the Kouachi brothers who carried out the attack on the satirical magazine's offices.
The arrests were carried out in France and Belgium from Monday to Wednesday, sources in the police investigation said.
One of those under suspicion is Claude Hermant, an arms dealer with links to a far-right paramilitary group.
He is suspected of selling the arms to Coulibaly and is currently serving a prison term for a separate arms trafficking offence.
In total 17 people were killed in the successive attacks from 7-9 January 2015.
The attacks prompted thousands to attend vigils and gatherings in France and around the world, spawning the #JeSuisCharlie hashtag – perhaps the fastest spreading solidarity hashtag in history.