Trump to approve Iran nuclear deal for last time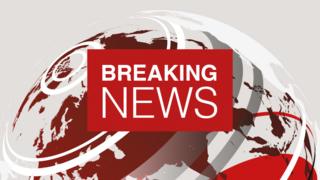 US President Donald Trump will approve the Iran nuclear deal one more time before abandoning it if it is not changed, White House officials say.
The waiver suspends sanctions on Iran for 120 days.
The White House wants EU signatories to the Iran deal to make permanent restrictions on uranium enrichment, which under the current deal are set to expire in 2025.
Mr Trump also wants Iran's ballistic missile programme to be addressed.
"This is the last time he'll issue waivers unless they reach an agreement," senior White House officials said.
Mr Trump has strongly criticised the deal, which helped end a long crisis. European powers say that the accord is vital for international security.